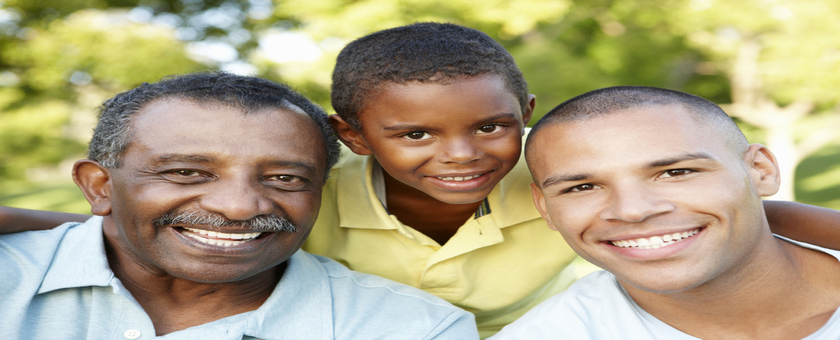 Interesting Facts About Father's Day
At Dumpling Designs we are very strong advocates of the family unit. A very important part of any family is the role that fathers play. This year we wanted to celebrate Father's Day by giving some interesting facts about the holiday.
In the United States this year we celebrate Father's Day on June 21. The holiday was invented by Sonora Smart Dodd, whose single father, American Civil War veteran William Jackson Smart, raised her and her five siblings.
It was first celebrated on June 19, 1910 in Spokane, Washington, two years after the first Mother's Day was celebrated in Grafton, West Virginia. But while Mother's Day was proclaimed by President Woodrow Wilson in 1914, Father's Day wasn't recognized until 1966 when President Lyndon B. Johnson proclaimed it.
Some interesting facts about Fathers Day Include:
What was the holiday originally called?
Father's Day was originally meant to be known as "Fathers' Day" (As in fathers everywhere) but when it Congress first attempted to have the President recognize the day there was a misspelling that lead to the apostrophe being moved. There was never a correction made and the holiday stayed that way up until it was finally recognized by the Federal Government. Source
How important are neckties to Father's Day?
Not only are neckties the most common gift, they also helped to save the holiday. Originally people used to purchase a pinned on rose that they would give to their father. This never caught on and actually helped the holiday seem like a joke. It wasn't until the late 1930's that the Father's Day Council helped to promote the idea of buying neckties for dads around the country that the holiday began to gain respect. Who was behind the Father's Day Council? None other than the New York Associated Menswear Retailers, which to this day has people wondering if the holiday is just an excuse to make clothing stores money. Source
Loving our daddies is international!
Father's Day is now celebrated around the world. Father's Day Festival has gained amazing popularity over the years. The festival is considered to be a secular one and is celebrated not just in US but in a large number of countries around the world including Argentina, Australia, Belgium, Brazil, France, Germany, Japan, New Zealand, Norway and India though on different dates. Many of these nations choose the third Sunday in June as the day to celebrate dads! Source
Black Fathers being absent is a stereotypical myth!
It seems that for many years there continues to be this idea that black fathers are deadbeats who have no role in raising their children. This may actually be another in the long line of stereotypes that people of color continue to endure. The Centers for Disease Control and Prevention (CDC) recently published new data on the role that American fathers play in parenting their children. The data finds that dads are just as hands-on when it comes to raising their kids, including African-American fathers. Source
In fact, in its coverage of the study, the Los Angeles Times noted that the results "defy stereotypes about black fatherhood" because the CDC found that black dads are more involved with their kids on a daily basis than dads from other racial groups. Source
Father's Day is a beautiful time to remember the importance of having a good father in your life. At Dumpling Designs we want to continue to celebrate all the good aspects of the holiday by remembering who the great fathers are.
Comments
comments