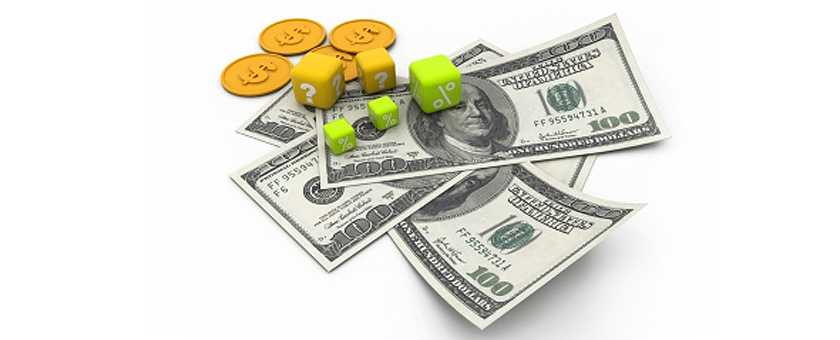 How Many Banks In America Are Black Owned
Did you know that 23 banks in the United States of America are owned by African Americans?
Have you ever asked yourself who owns my bank? This may not be a question most people tend to ask themselves. In fact many people are unaware that there are actually 23 banks in the country owned by African Americans. These 23 banks have total assets of approximately $4.7 billion dollars. Now while that may seem like a lot it is actually only 0.43 percent of the $1.1 trillion dollars of annual spending power of the African American community.
It may shock many to know that while Blacks in America have over a trillion dollars in spending annually, they only keep $4.7 billion dollars of this in Black Owned Banks.
Another depressing fact is that the amount of Black Owned Banks has decreased greatly in the last 20 years. In 1994 there were 54 African American owned banks, but only 23 remain today. Within the next two decades or less, these banking institutions will be down to single digits, despite an increase in the African American spending power.
What We Can Do To Make A Difference
If African Americans pooled just a quarter of that $1 trillion dollars in spending power in these banks, we could would have the ability to fund more businesses allowing for economic growth within our community. To make this happen we need an aggressive approach to opening accounts at African American owned banks. These banks can not give out loans if they do not have a strong customer base that trust leaving money in their institutions.
The following is the most recent list of African American owned banks we were able to find while doing our research. If you know of any banks missing from this list please contact us at admin@dumpling-designs.com or leave a comment below.
| | | |
| --- | --- | --- |
| Name | Location | Ownership date |
| Alamerica Bank | Birmingham, AL | 10/24/02 |
| Commonwealth National Bank | Mobile, AL | 2/19/76 |
| First Tuskegee Bank | Tuskegee, AL | 10/12/91 |
| Urban Trust Bank | Lake Mary, FL | 12/31/88 |
| Capitol City Bank & Trust Co. | Atlanta, GA | 10/3/94 |
| Carver State Bank | Savannah, GA | 12/31/59 |
| Citizens Trust Bank | Atlanta, GA | 12/31/59 |
| Highland Community Bank | Chicago, IL | 11/5/70 |
| Illinois Service Federal Savings & Loan Assoc. | Chicago, IL | 12/31/88 |
| Seaway Bank & Trust Co. | Chicago, IL | 1/2/65 |
| Metro Bank | Louisville, KY | 2/22/12 |
| Liberty Bank & Trust | New Orleans, LA | 11/16/72 |
| Harbor Bank of Maryland | Baltimore, MD | 9/13/82 |
| OneUnited Bank | Boston, MA | 8/2/82 |
| First Independence Bank | Detroit, MI | 5/14/70 |
| City National Bank of New Jersey | Newark, NJ | 6/11/73 |
| Mechanics & Farmers Bank | Durham, NC | 12/31/59 |
| United Bank of Philadelphia | Philadelphia, PA | 1/5/93 |
| South Carolina Community Bank | Columbia, SC | 3/27/99 |
| Citizens Savings Bank & Trust Co. | Nashville, TN | 12/31/59 |
| Tri-State Bank of Memphis | Memphis, TN | 12/31/59 |
| First State Bank | Danville, VA | 12/31/59 |
| North Milwaukee State Bank | Milwaukee, WI | 2/12/71 |
Information on Citizens Bank in Nashville Tennessee
Because we are located in Nashville, TN we definitely want to support the Black Owned Bank right here in the Music City. The following is some of the history of this historic bank:
Citizens Bank in Nashville was established in 1904. It is the oldest continuously operated African American bank in the United States. Richard H. Boyd and James C. Napier and other Nashville African Americans formed the chapter of the National Negro Business League (NNBL) to promote black business interests. November 5, 1903 nine executive committee members of the Local NNBL met at attorney James C. Napiers office and agreed to establish a bank. One week later seven other members joined and they established the One Cent Savings and Trust Company, with only sixteen hundred dollars in capital.
The One Cent Savings Bank opened on January 16, 1904. The African American civil rights cause in 1906 was financed by The One Cent Bank and served as the depository for the Defense Fund of the Afro American Council. The Citizens bank was established for the up lifting of the African American. Because of Boyd's and his successor's efficiency and frugality of operating the bank it was able to sustain and ultimately survive the great depression.
The name of The One Cent Savings Bank was changed to Citizens Savings Bank and Trust Company in 1920, it was determined that this new name would give the institution a more populist appeal. The banks leadership remained stable after the deaths of its founders Napier, Boyd and Taylor.
Since July 1959 Citizens Bank has employed a full-time president, and those to have held the office include Meredith G. Ferguson, Today Citizens Bank Operates a main branch on Jefferson Street in Nashville, Tennessee.
Comments
comments