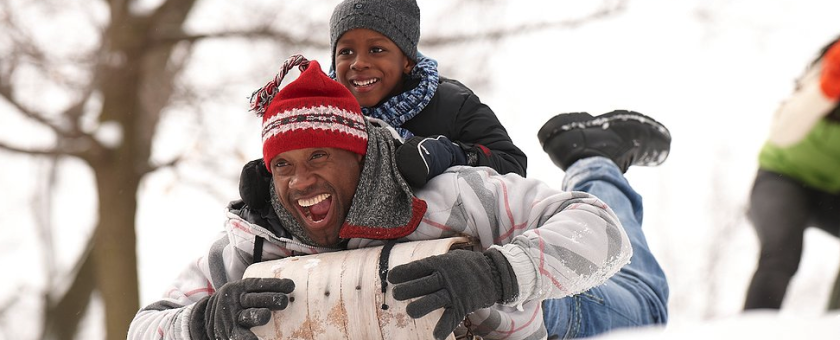 Helpful Winter Play Clothing Tips for Children
This year the first day of winter begins on December 21st.  Winter is a great season for outdoor activities, such as sledding and skating. Cold weather, ice, and snow can be fun but also dangerous for children. Whether winter brings severe storms, light dustings or just cold temperatures,  help you children stay warm in this winter's cold temperature with these simple tips. 
Buy a coat that is waterproof or at least water-resistant.

 

This coat should also have a hood, and zip-out fleece or a wool layer inside.

Buy a hat preferably with fleece earflaps. Or, if your kids prefer earmuffs, fleece headband, or fleece ear warmers.

Buy mittens because they are easier or place on the hands of very young kids. And, if you can find waterproof mittens buy several pair.

Buy boots such as rubber galoshes and snow boots.

Buy a snowsuit only if your children will be spending hours in the snow.

Buy long underwear or wool tights for wearing underneath their pants for general play outside in the cold and or snow.

Try to stay away from large bulky sweaters, these will restrict the child's movement and make them to hot. 

Remember if you have an independent toddler to apply a few loose fitting items that they can help remove themselves, and show you their independents. 
At Dumpling Designs we believe all children should be allowed to view positive images of themselves. It is our mission to fight against the negative images of African-American children that continues to grow in our society.
Comments
comments