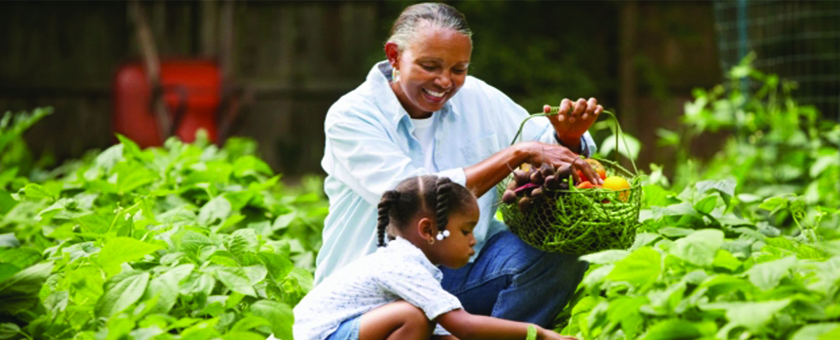 October Gardening Tips
One of the best parts of the fall is that it is the perfect time to get gardening done in your yard. The temperature in many areas of the county is perfect for growing new plants and grass. There is often a nice amount of rain to help vegetation grow. Another good thing is that many afternoons are neither to hot or to cold to work. 
Best of all it can be a great family activity.
Below we have put together some great gardening tips for the month of October.
Planning:
Assess areas in the garden which need additional planting

Continue to use garden notes and photographs to plan for future plantings

Prepare landscape sketches for next season
Chores and Maintenance:
If rain is lacking continue to thoroughly water trees, shrubs, planting beds and lawn areas, especially evergreens

Compost fallen leaves and garden debris such as annuals and spent vegetable plants

Continue to weed, weed, weed

Complete staking chrysanthemums, water and fertilize

Lift and store tender bulbs, i.e., cannas, dahlias and gladiolus after first frost

Core aerate to reduce thatch on lawns

Mow lawns to 1½" height

Keep bird feeders filled
Planting:
Complete planting and transplanting broad-leaved and needle-leaved evergreens before October 15, and water thoroughly

Plant and transplant deciduous trees and shrubs after leaf fall between October 15 and December 1

Plant spinach and garlic

Plant ornamental cabbage and kale

Complete lifting and dividing iris, lily-of-the-valley and daylilies

Pot up parsley, chives and rosemary to grow indoors

Plant bare-root roses

Continue to plant spring-flowering bulbs; begin planting tulips before month's end

Pot up amaryllis, tulips, and other prepared bulbs and store in a cool, dark place until ready to force
Pruning/Fertilizing:
Complete pruning of rambler roses

Prune late-flowering shrubs and trees when dormant

Fertilize deciduous and evergreen shrubs

Fertilize lawn with 3-1-2 plant food
Indoors:
Bring in all houseplants before frost

Hold off on fertilizing houseplants; resume in March
We hope this information helps. Here at Dumpling Designs our goal is to help give information that helps families stay together.We are truly a family friendly organization!
Comments
comments