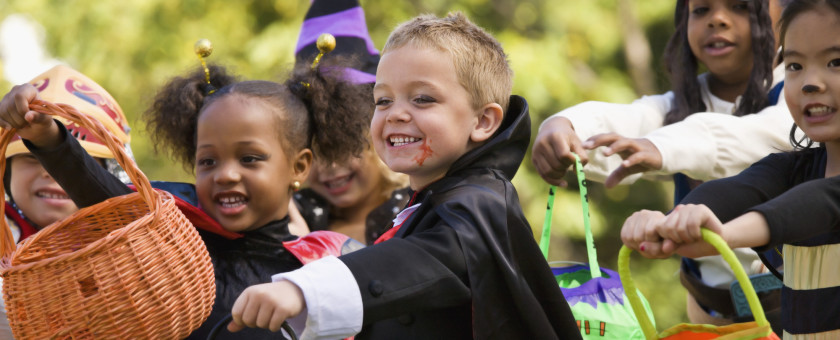 Be Safe this Halloween!
It's the fall season and in the month of October that means the celebrating of Halloween with tricks, treats and lots of fun!  Dumpling Designs would like to help keep the whole family safe on this Monday October 31st, Halloween night!
Many of us will put a lot of thought into getting the right costume and best tasty treats for our little ghosts and goblins, but how many of us will think about safety first?  Here are just a few safety tips to keep your family safe on Trick or Treat night!
Safety Tips:
Always be accompanied by a responsible adult

Stick to your neighborhood and if your neighborhood has a curfew, stick to it.

Plan a safe route in advance.

Tell children not to take short cuts through back allies or vacant lots alone.

Instruct kids not to eat any treats until; an adult examines them.

Encourage kids to carry a flashlight, glow stick, or put reflective tape on their costumes.  
We hope that these small tips will keep everyone safe this Halloween.  Happy Trick or Treating from Dumpling Designs!!
Comments
comments